Wild West Kennels
Wild West Kennels
We are a small kennel located in Blythe Ga.
We breed the best of CKC Boston Terriers.
Is it a Bulldog? Is it a Terrier? It's actually a bit of both. The Boston Terrier is said to be the first purebred dog to originate in the United States. A man by the name of Robert C. Hooper, who was from England but made his permanent residence in Boston, Massachusetts, imported an English Bulldog – English terrier cross. This dog, Judge, became the starting point for what we now know as the Boston Terrier.

The Boston is a lively, intelligent breed. They are friendly and make a great companion dog for any family. Because of their markings, it is easy for the Boston to be recognized. They have a short coat that is black, brindle, or seal with white markings. The white markings consist of a white blaze between the eyes, and a white chest, giving the Boston the "tuxedo" look.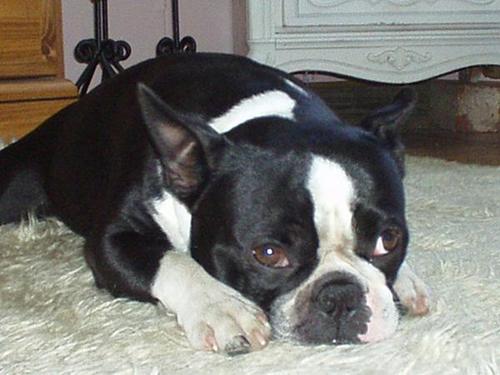 Big Head Bowser
Bowser was the foundation of our kennel. He is no longer with us and greatly missed.
He will always be in our hearts.